XLSEAFOOD customer service WeChat account: XLSEAFOOD3, telephone 1(626)-559-1781 Working hours: LA time Monday to Friday: 9:00-16:30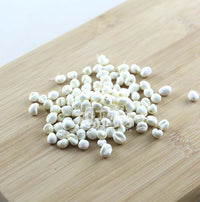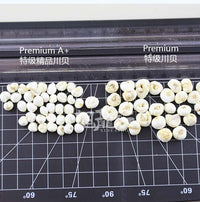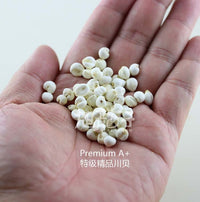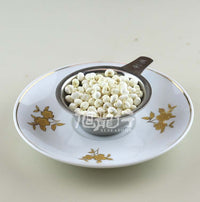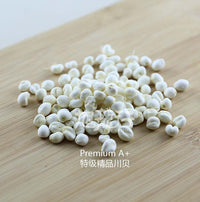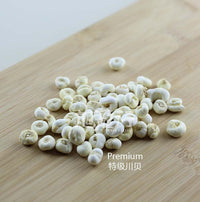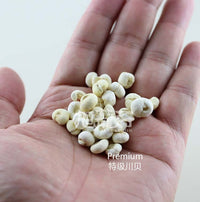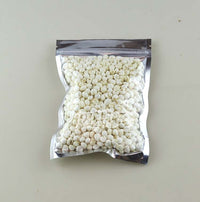 XLSEAFOOD Premium A+ China Sichuan Dried Peal Bulbus
Regular Price

$24.99

Sale Price

$24.99

Regular Price

Unit Price

per
产品特点:
No bleaching, no fumigation, no fumigation.
产品功效:
For lung deficiency, prolonged cough, fatigue cough, hot cough,
注意:
It needs to be dried and stored at low temperatures
---
产品说明
Product Highlights
Origin: China Sichuan
Grade: Premium A+
Specifications: Farm whole Dried Bulbus
Color: Peal
Cook with soup.
Product Description

Chuanbei is a dry bulb of the lily family plants Sichuan Fritillary, Dark Purple Fritillary, Gansu Fritillary, and Shusa Fritillary, which is a traditional Chinese medicine that moisturizes the lungs and relieves cough.
The first three are called "pine shells" and "green shells" according to different traits, and the latter are called "furnace shells".
Chuanbei's aliases are: 虻 ("Book of Poetry"), Huang ("Pipe"), Ping ("Erzhi"), Fritillary, Empty Grass ("Benjing"), Beifu, Yaoshi ("Guangya"), Bitter Flower, Bitter Vegetables, and Qinmu ("Belu")
Sichuan fritillary is a traditional precious Chinese medicinal herb in China. From wild to cultivated and planted, it is currently distributed in many areas of our country.
Among them, the main production areas of Sichuan fritillary are in the southeast of Tibet, the northwest region of Yunnan and the western region of Sichuan, which are distributed on the slopes at an altitude of 3200-4300 meters.
In addition, it is also distributed in southern Gansu, Qinghai, Ningxia, Shaanxi and Shanxi, growing at altitudes of 1800-2300 meters.
The main production area of Sichuan fritillary is in Sichuan, which is divided into three varieties, the distribution is pine shell, Sichuan shell and green shell, of which Sichuan fritillary is the highest quality.

That is to say, the quality of Sichuan fritillary is recognized as good.

Nutrition and functioning

Sweet and bitter, slightly cold, non-toxic. Return to the lungs and heart meridians.
Clear heat and moisturize the lungs, dissolve phlegm and relieve cough, dissipate knots and reduce swelling.
For lung deficiency, long-term cough, fatigue cough, hot cough, dry cough and less sputum, sputum with blood, pulmonary carbuncle, sputum, carbuncle, cradle carbuncle.


规格说明