XLSEAFOOD customer service WeChat account: XLSEAFOOD3, telephone 1(626)-559-1781 Working hours: LA time Monday to Friday: 9:00-16:30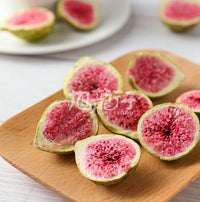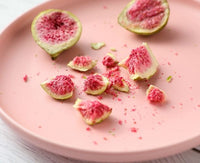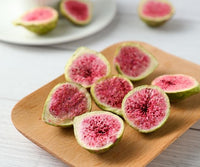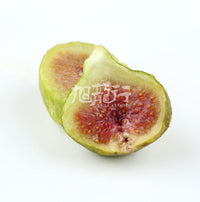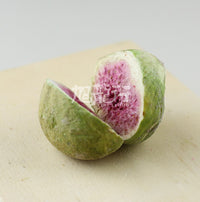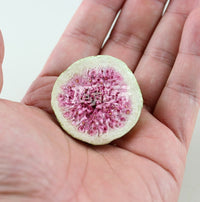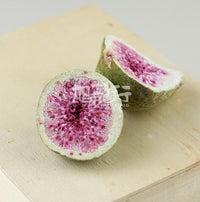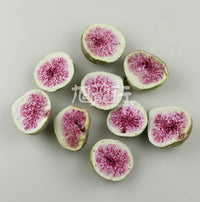 XLSEAFOOD CHINA Grade Premium California Dry Organic Fig Adriatic
Regular Price

$14.99

Sale Price

$14.99

Regular Price

Unit Price

per
产品特点:
Selected California high-quality organically grown fig Adriatic varieties, the fruit is large and full, about 3-5cm in size, whole in half.
产品功效:
The freeze-dried figs are crispy, fluffy, crispy and retain the original color of the figs, attractive in color, sweet as honey. It can be eaten directly, as a baking adding, or as a tea pot soup.
适用人群:
Low sugar, 0 fat, high dietary fiber, suitable for all ages.
注意:
To avoid changes in moisture quality, please unpack and refrigerate.
---
产品说明
California has an abundant supply of figs all year round, California is the world's largest producer of figs, and the quality of California figs is the best in the world.

After harvesting, figs are sorted according to size and high-quality figs are sent to state-of-the-art equipment for cleaning, inspection and packaging.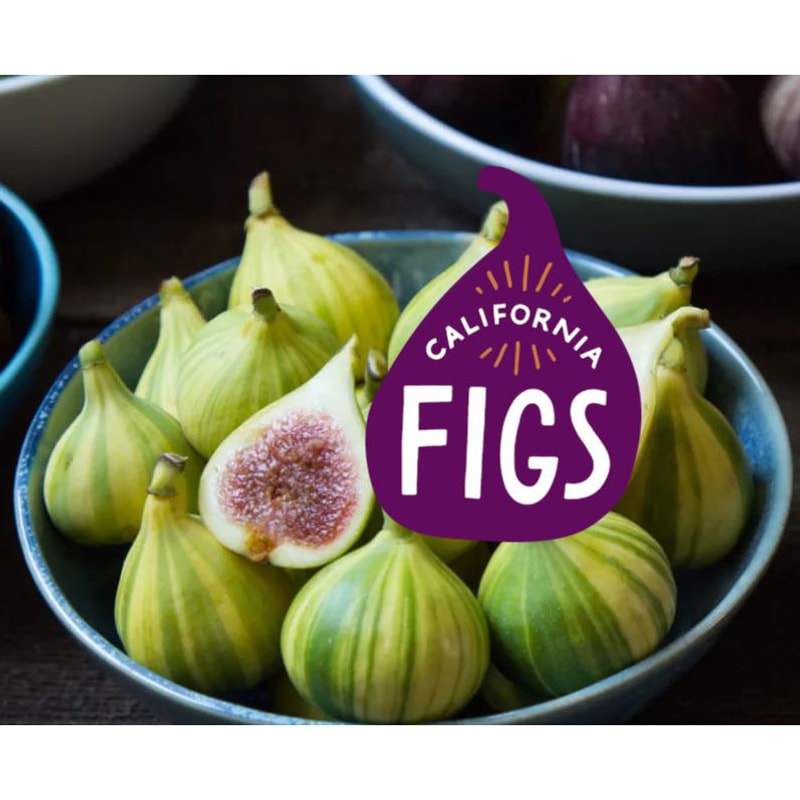 This freeze-dried fig is a Calimyrna variety, with a yellow-green rind and a red interior.

California fig growers are passionate and take extra care when planting and harvesting the most sustainable and delicious figs.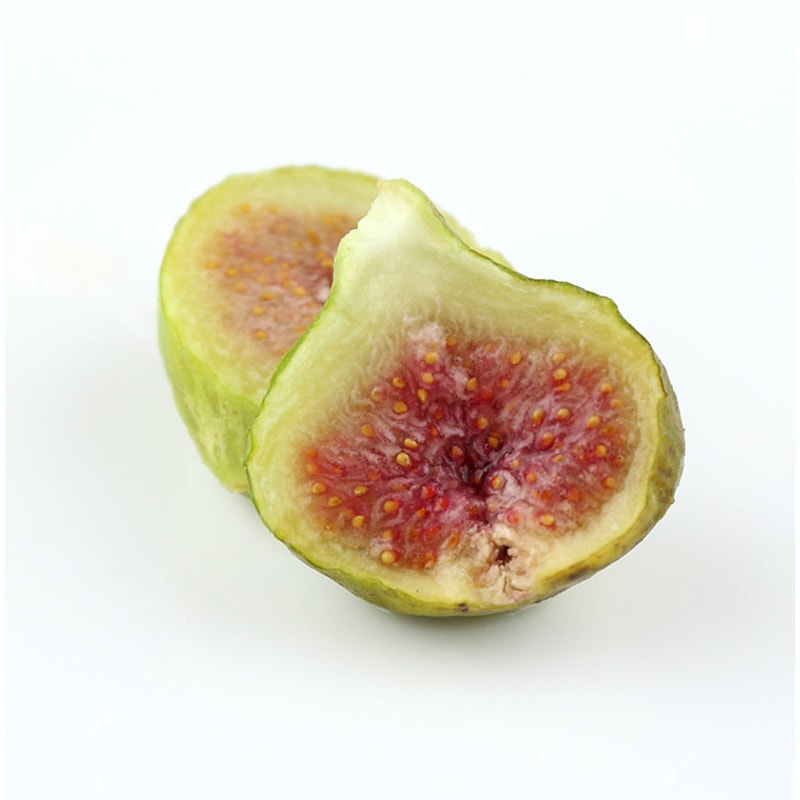 After being picked by hand, it is washed and quickly frozen at an ultra-low temperature of minus 35 degrees Celsius to maximize the freshness of figs.

After 18 hours of vacuum freezing, dehydration and drying, the original color is original, and the real material can be seen!

1 kg of fresh figs can produce only 100 g of dried figs.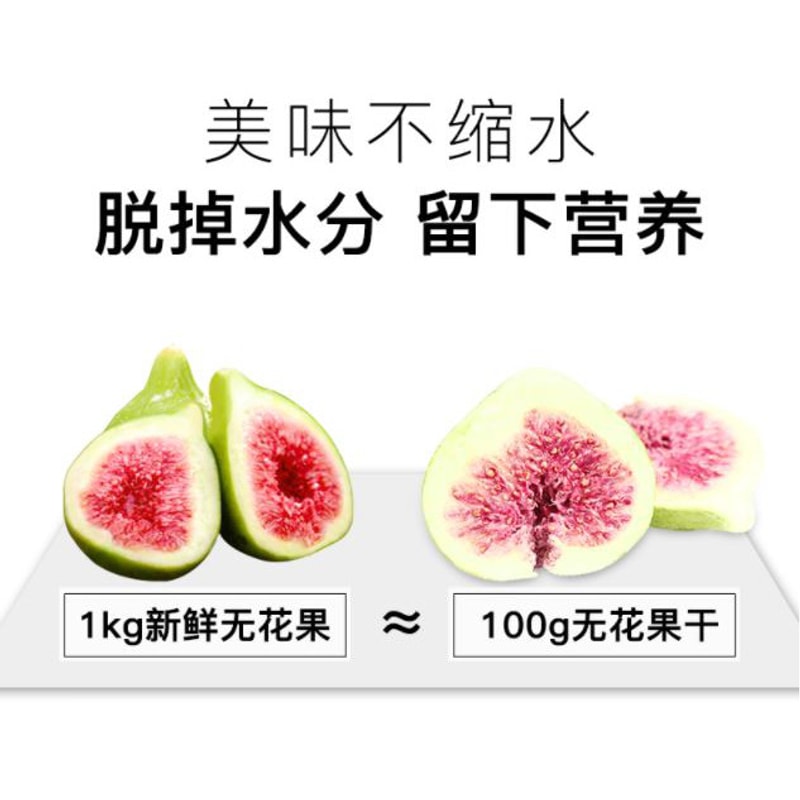 FD freeze-drying technology, a change of fig soft glutinous taste, freeze-dried figs crisp, fluffy, crispy fruits, and retain the original color of figs, attractive color, sweet as honey.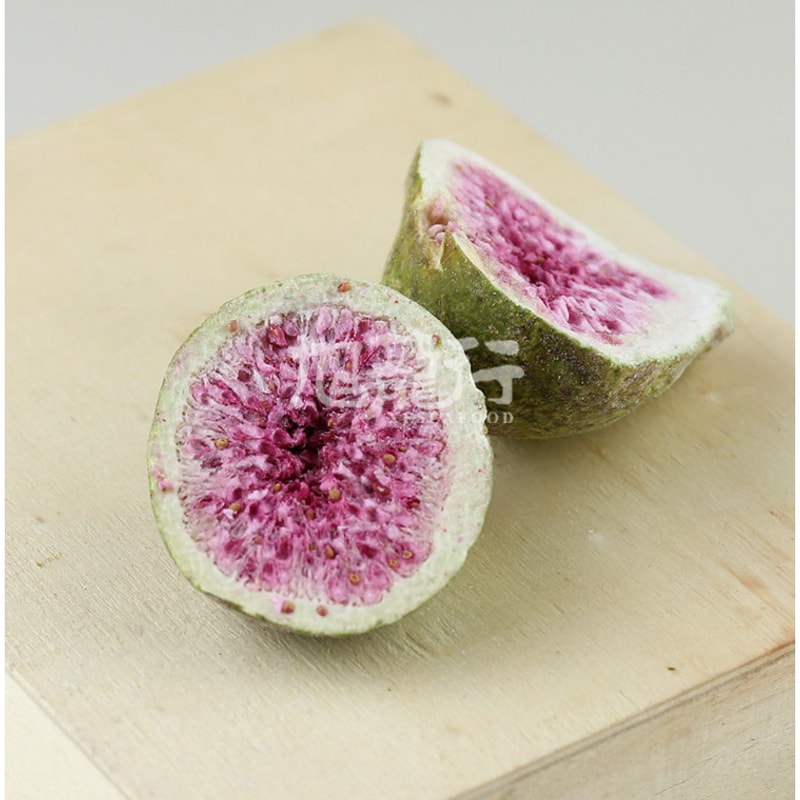 规格说明

买家秀