XLSEAFOOD customer service WeChat account: XLSEAFOOD3, telephone 1(626)-559-1781 Working hours: LA time Monday to Friday: 9:00-16:30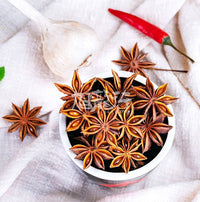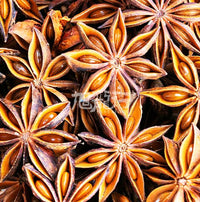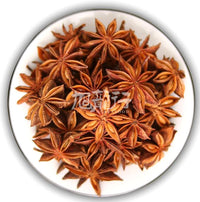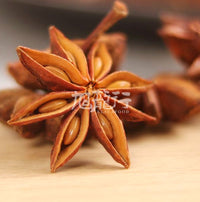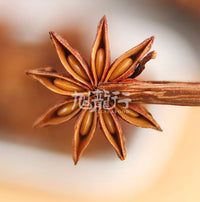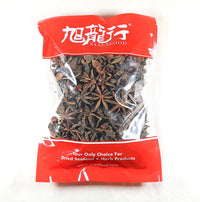 Xlseafood illiciumverum
Regular Price

$14.99

Sale Price

$14.99

Regular Price

Unit Price

per
产品特点:
Natural air-dried premium star anise, full of flavor, sulfur-free and fumigation-free
产品功效:
Warm heat dissipates cold, rationalizes qi and relieves pain. Treat stomach chills, vomiting and low back pain. Star anise is an indispensable condiment in the preparation of cold cuts and braised dishes, yellow stew, and brine dishes, and its role is unmatched by other spices, and it is also the main raw material for processing five-spice powder
---
产品说明
Product Description

Illicium verum , also known as star anise , anise, and anisis ( in some places and occasions , aniss refers to fennel seeds ) is a species of plant in the genus Illicium , also known as star anise , aniseed , in the family Schisandra. Its namesake dried fruit is one of the seasonings used in Chinese cuisine and Southeast Asian cooking. The medicinal properties are warm and dissipate cold, regulate qi and relieve pain. Treat stomach chills, vomiting and low back pain. It can be consumed by the general population.

Flavor use
Star anise is an indispensable condiment in the preparation of cold cuts and stewed and stewed dishes, and its role is unmatched by other spices, and it is also the main raw material for processing five-spice powder.

In Chinese cuisine, a small amount is often added to fish and meat ingredients to cook thick dishes such as braised rice, marinated and five-spice stew, and is also one of the ingredients of five-spice powder.

In the area of Shaoxing, it is the main seasoning of fennel beans, from which fennel beans get their name.
规格说明