XLSEAFOOD customer service WeChat account: XLSEAFOOD3, telephone 1(626)-559-1781 Working hours: LA time Monday to Friday: 9:00-16:30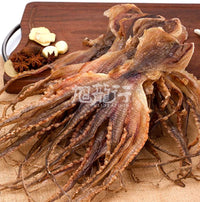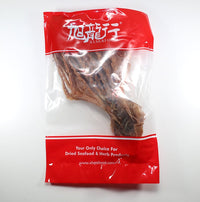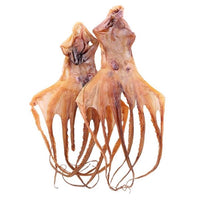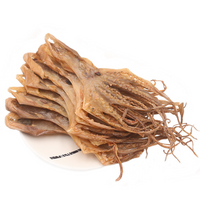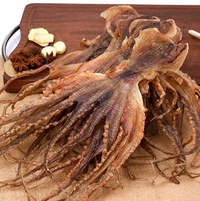 XLSEAFOOD Premium South America Dry Octopus
Regular Price

$24.99

Sale Price

$24.99

Regular Price

Unit Price

per
产品特点:
Dried whole octopus, originally with whiskers
产品功效:
The meat is fragrant and has excellent flavor after soaking.
注意:
Leaving it in a high temperature environment for a long time will lose its umami, and refrigeration is required to maintain umami. Since the product does not add salt and preservatives, please eat as soon as possible once the bag is opened, and if you need to store it for a long time, please put it in the freezer area of the refrigerator.
---
产品说明
Product characteristics

The product is made by drying fresh octopus caught in the South American sea.
The meat is full, heavy in umami and high in freshness

How to cook
After the water is haired, it can be boiled with large bones or chicken soup to induce milk and milk. Grilled with braised pork, it is full of flavor and flavor.
规格说明
泡发方法
1. Soak in water. When washing and drying octopus, first rinse the dirt on the surface with clean water, and then soak in clean water for about 6 hours, and if you find that it is swollen, you can fish out the octopus and continue to rinse it with clean water. 2. Remove the octopus bones and wash the belly. After rinsing the octopus, remove the octopus bone (shell membrane) on the back, cut the belly and wash the inside. 3. Remove the mouth of the octopus. Remove it before cooking.