XLSEAFOOD customer service WeChat account: XLSEAFOOD3, telephone 1(626)-559-1781 Working hours: LA time Monday to Friday: 9:00-16:30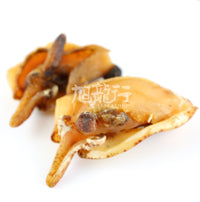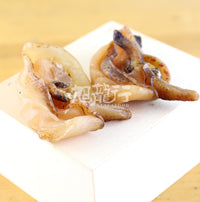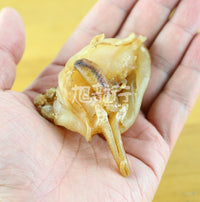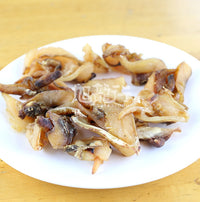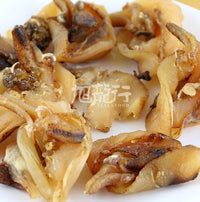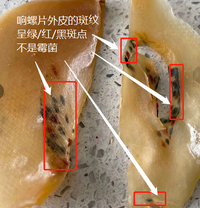 XLSEAFOOD Premium Sun Dried South Africa Sea Conch head meat
Regular Price

$49.99

Sale Price

$49.99

Regular Price

$59.99

Unit Price

per
产地:
天然捕捞自南非野生响螺,螺头风干后切片鲜晒而成
产品特点:
Cut the screw head into chunks after drying fresh. The meat is full, orange-yellow in color, and delicious. The meat is crispy, stir-fried, and the stew is an excellent ingredient for cooking.
产品功效:
The biggest difference between the snail piece and the snail head is the meat quality, and the snail head meat quality is more delicate.
注意:
After receipt, it needs to be refrigerated and stored, and the packaging is only pumped instead of vacuumed. The outer skin of the snail is spotted/patterned, and there will be red/black/green spots on the outer skin after slicing and cutting, which is normal, not moldy.
---
产品说明
Product characteristics


South Africa is endemic to the head of the snail.
Low salt fresh drying process, golden color.
The foam is simple, the taste is crisp and sweet.

China has a long history of edible snails, which can be traced back to the Sui and Tang dynasties, and was more widely eaten during the Ming and Qing dynasties.
Traditional Chinese medicine believes that the snail meat is sweet, cool, can be bright, has the effect of appetizing and stagnation, clear eye conditioning, diuresis, edema, nourishing and nourishing the face.
After soaking, the snail is crisp and sweet, both the color and taste are similar to the processed dried abalone, so the sliced snail meat can often be fake real abalone, so the snail slice is also called "abalone flakes".
规格说明

泡发方法
泡发方法:冷水浸泡并置放于冰箱冷藏,泡发1天,螺肉浸软后即可切片。
料理教程
澳洲红螺炖霸王花
食材准备:
牛骨/猪骨150克,汆烫去除血污后备用

澳洲红螺片,冷水浸泡过夜后切片待用

干霸王花,冷水浸泡30分钟后沥干水分待用

生姜若干,大枣,桂圆干若干
烹煮过程:
1. 肉类和红螺片入锅,注水漫过材料,大火烧制沸腾
2. 水烧开后加入霸王花,姜,红枣和桂圆,改小火慢炖
3 慢炖2小时左右,汤品即告完成,可入盐调味。
成品赏析:
红螺肉有改善食欲,明目顺气的功效,而霸王花具有清心润肺、清暑解热、除痰止咳的作用。
因此本汤非常适合在燥热的夏天或者干燥的冬天饮用。
红螺汤色金黄清澈,香气扑鼻,螺片的海鲜味被桂圆和红枣的鲜甜味加以提升,再加上霸王花绵顺的口感,整道汤喝起来非常甘鲜。值得推荐给各位。