XLSEAFOOD customer service WeChat account: XLSEAFOOD3, telephone 1(626)-559-1781 Working hours: LA time Monday to Friday: 9:00-16:30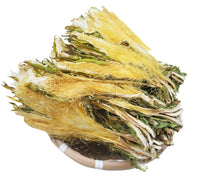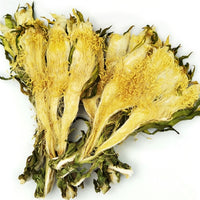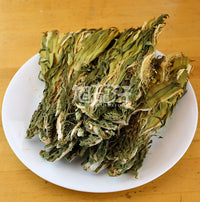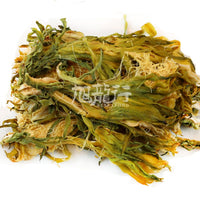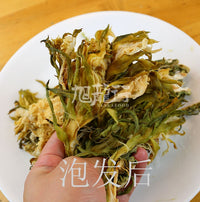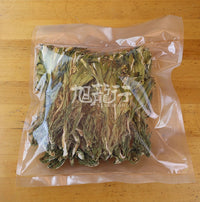 Xlseafood Dry Vileplume
Regular Price

$9.99

Sale Price

$9.99

Regular Price

Unit Price

per
产品特点:
Overlord flowers are made by cutting and drying them with sword flowers, without bleaching or fumigation
产品功效:
Clear heat and moisturize the lungs, remove phlegm and cough, nourish and nourish the face
适用人群:
Suitable for long-term smoking and drinking
---
产品说明
Overlord flower, that is, sword flower, flowers have large spikes, fragrant and beautiful, light yellow, its rhizome is particularly developed, climbing ability is particularly strong, domineering, so it is called "measuring ruler", also known as "overlord flower".

Bawang flower is sweet, cool, into the lungs, and has the effect of clearing heat phlegm, removing heat accumulation, relieving gas pain, and regulating phlegm and fire.

Therefore, Bawang flower soup has the effect of clearing the heart and moisturizing the lungs, clearing heat and relieving heat, removing phlegm and relieving cough.

Secondly, Bawang flower soup has obvious curative effects on the adjuvant treatment of cerebral arteriosclerosis, cardiovascular disease, tuberculosis, bronchitis, cervical lymph node tuberculosis, mumps, etc., as well as the function of nourishing and nourishing the face.

Moreover, after Bawanghua soup is made, its flavor and sweet soup are deeply loved by Cantonese people who "make soup families", and it is an excellent soup supplement.

Cantonese people are accustomed to using it to boil pork bones, with dates or a little monk fruit, boiled for one or two hours to become an old fire soup, which is both sweet and aromatic and beneficial, especially suitable for long-term smoking and drinking.
规格说明

料理教程
霸王花瘦肉汤
  材料:霸王花100g,瘦肉250g,火腿肉50g,生姜数片(2-3人量)
  烹调方法:
  1、霸王花稍冲洗,浸泡半小时,然后纵向切条,一朵花大约切6-8条。
  2、瘦肉洗净切片,火腿肉切片,生姜切片拍扁。
  3、把瘦肉、火腿、生姜先放入汤煲中,加清水1500ml,大火煮开后转中火,约滚30分钟。再放入新鲜霸王花,霸王花熟软以后,加盐调味即可。
  主要功效:清热润肺,除痰止咳。
  推荐人群:秋燥咽干咽痒咳嗽人士。
  这一搭配不仅美味,还有一定的治疗功效。霸王花性寒,故加几片生姜下去中和其寒性便能适合大部分人饮用了。新鲜霸王花不用煮很久,刚熟软的时候是最好吃的,大概滚15分钟就差不多了。如果想增加鲜味,加一点点火腿肉足矣。
霸王花蜜枣猪肺汤
 材料:霸王花80~100克,蜜枣3个,猪肺1个,陈皮一角、生姜3片。(3-4人量)
  烹调方法:
  1、霸王花、蜜枣、陈皮浸泡至软,洗净,霸王花切为2~3段;
  2、将猪肺的喉管接入水龙头中,灌入清水后倒出,反复多次直至猪肺变白,切为厚片块,用手挤洗干净,与生姜一起放入沸水中煮5分钟,再捞起过冷水;
  3、然后一起放进瓦煲内,加入清水2000ml,武火煮沸后,改用文火煲约1个小时,调入适量食盐即可。
  主要功效:润肺止咳、除热降燥。
  推荐人群:秋季因天气干燥而出现咳嗽、痰多的人群以及有秋燥表现,如鼻咽干燥、干咳少痰、皮肤干燥等症的人群。
  蜜枣性平味甘,功能益气生津、润肺;猪肺性平味咸,功能行气健脾、理气化痰;陈皮在此则增强化痰止咳作用。
  合而为汤,共奏润肺理气、化痰止咳之功。本品清润可口,浓淡适宜,具有润肺止咳、除热降燥的功效,很适合作为秋季家庭保健的汤水。
霸王花南北杏煲猪肺汤
材料:霸王花(干)3-4朵,南杏,北杏各5g,猪肺半个,瘦肉250g(3-4人量)。
  烹调方法:
  1、晒干后的霸王花用清水浸泡15-20分钟,去除泥沙等杂质后换水清洗干净,撕成4-5瓣;南北杏洗净;
  2、将猪肺的喉管接入水龙头中灌入清水后倒出,反复多次后,切大块后汆水去掉污物,与洗净切块的瘦肉、药材同放入锅内,加2000-2500ml清水,武火先煮15分钟,后改文火煲1小时,最后调味食用。
  主要功效:清热润肺、止咳平喘。
  推荐人群:平日爱抽烟、咳嗽、咳痰的人。
  北杏性微温、微苦,具有宣肺止咳平喘之效,南杏仁又叫甜杏仁,性平味甘,功效与北杏相似,但滋润力较强,两者常配对使用,具有宣肺润肺、止咳平喘的功效;猪肺性平味甘,可补肺润燥。以上药食材搭配起来有清热润肺、止咳平喘的功效。